Double-click on the desired layout to open the < Label Printing Layout <.
1. Text input

Position the cursor in the 1st text field and type in your desired data. Use the Tab key to jump from line to line.
2. Determine number of labels

If you want more than the preset quantity of 1 printed labels, click in the input field next to > Number of labels < and enter the desired quantity. It is also possible to enter the quantity by clicking on the arrow keys.
3. Print Labels
Click the > Print < button to print the labels.
4. Delete label data

To delete all data entered in the layout mask, click the > Reset < button. The input fields are cleared, the number of labels to be printed is reset to > Quantity 1 <.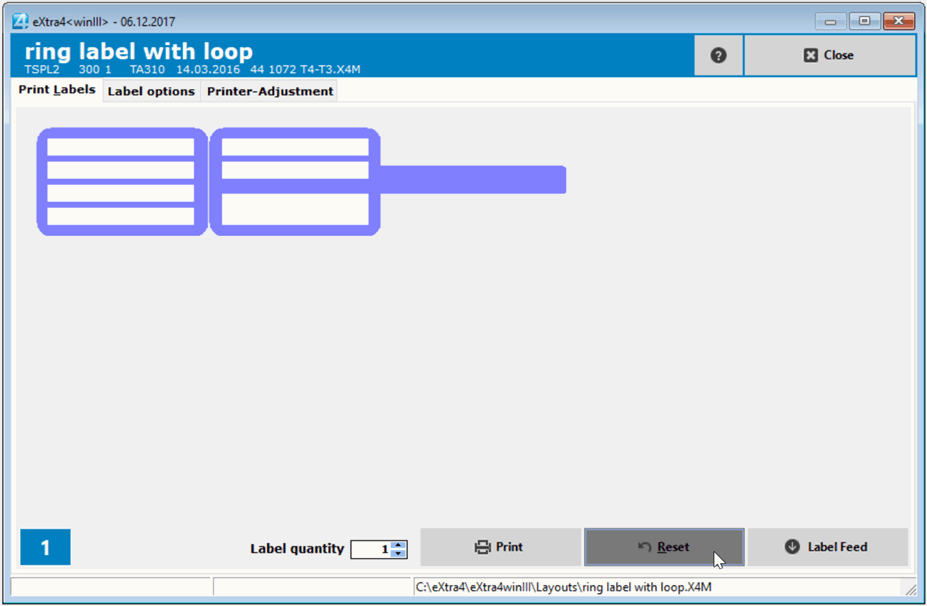 Now you can enter other text into the layout.